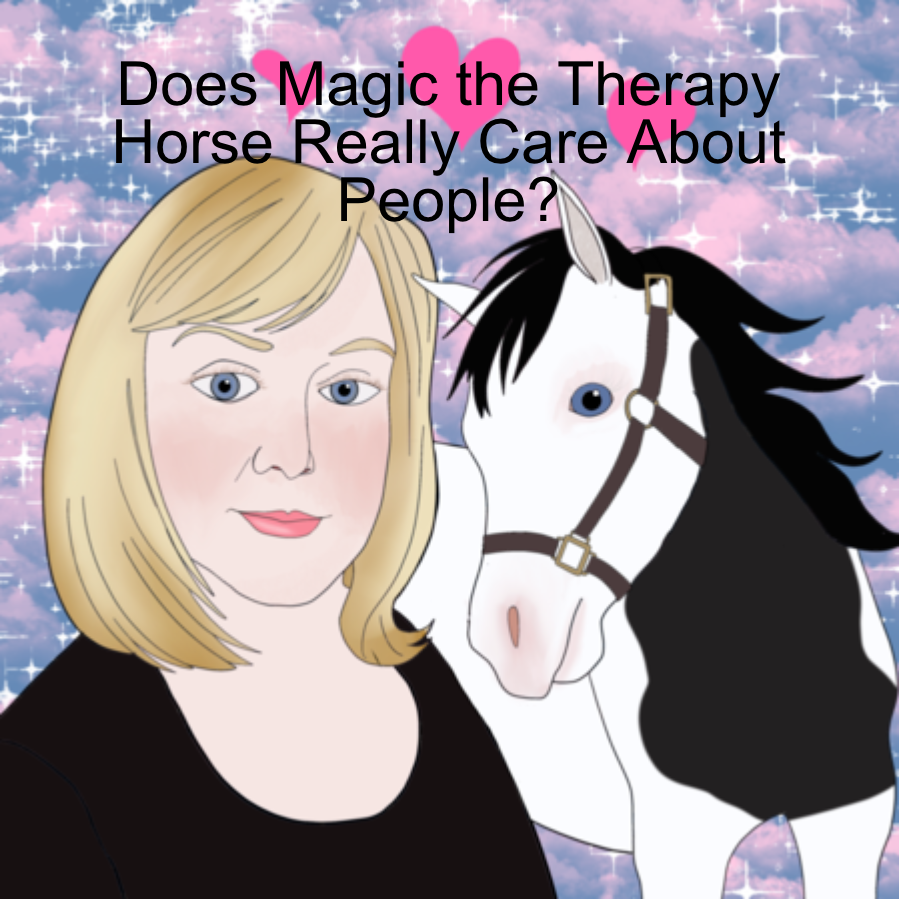 Merry Christmas! Meet Debbie Garcia-Bengochea, the bestselling author of Mini Horses, Mighty Hope and cofounder of Gentle Carousel Miniature Therapy Horses. The charity's miniature horses interact with an estimated 25,000 people all over the country each year, including survivors, first responders, hospital patients, and more. One of their horses, Magic, was named one of history's ten most heroic animals by Time magazine and declared the Most Heroic Pet in America by AARP. The question I pose to Debbie is this: do therapy horses really care about the strangers they comfort?
Our gift to you is the greatest insight into the nature of unconditional love from animals. Is it real or are we imagining it? When a therapy animal comforts a stranger in distress, does the animal understand or even care what it's doing? Join Debbie Garcia-Bengochea and me as we get to the bottom of animal hearts. I promise, you will be comforted and amazed.
Mini Horses, Mighty Hope: How a Herd of Miniature Horses Provides Comfort and Healing is an exquisitely poignant book that quickly brings readers to tears of empathy and joy with stories of how the Gentle Carousel Therapy Horses bring comfort, hope, and healing to children, the elderly, first responders, survivors, their families, and others experiencing life's most difficult challenges. While the book brings you along on their many interactions with people, this episode focuses on what life is like for these tiny equines with such heavy jobs to do.